So for a while now there has just been a steady stream of info but rest assured I am very intent on picking up the pace of things and including many other and newer designers. Expect some new stuff that you guys haven't seen yet.
And with this new transformation of the S-A blog, I want to introduce something new. I notice that many people just don't realize how cool or unique an avatar can be. Then there is also the problem that many people do not know that there is someone out there willing to help them find something cool, so I unveiling some new posters you may see around SL in popular spots. I am using the tagline of 'Discover:' because I think that Discovery is just something that embodies Second Life.
There is always something new around the corner and I want to capture that fun and imagination into an otherwise boring advertisement. So below I am revealing these three S-A Posters, with more on the way though you will not be seeing them revealed here on the blog. Even better, I aim to add a certain collectible value to them as well but you will have to wait and see as to what that is.
In the mean time, enjoy!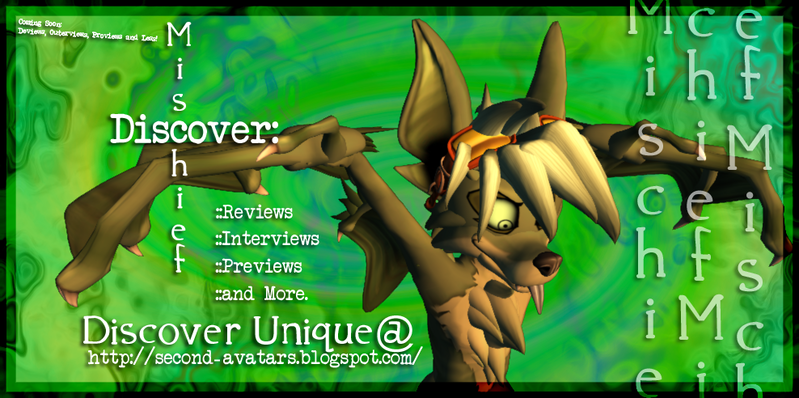 --Kyder.